TOP 25 BEST GBA GAMES YOU SHOULD DEFINITELY PLAY.
Hello guys and welcome once again to our website. So guys as we promised you in our last post we are here to present you with best GBA games. GBA (GAME BOY ADVANCE) is basically a 32 bit gaming console on which you can play games. On this note here are the list and description about 25 BEST GBA GAMES you should definitely play online or by downloading them.
25 BEST GBA GAMES.
Released back on August 2002 this is one of the best games for bicycle lovers. This amazing bicycle game let you to play as great MAT HOFFMAN. This game is remembered as one of the coolest GBA game. Play stations, Xbox can also be used as a platform to play this game. In this particular squeal Multiplayer modes like Joust, Trick attack etc can be used to increase the level of thrill. Involve your friends, beat them enjoy this thrilling game a must play GBA game.
2. F1 2002.
If we are talking about best games then how we can forgot to mention racing games. We are taking about racing then what could be better than participating in annual Formula One World Championship. If you love to drive fast then this game is a blend of thrills and excitement for you guys. This game will take you to real racing as it contains the same pressure, cars, crew present in real F1 racing. So feel the craziness of driving by playing F1 2002.
Sonic Advance is a 2001 platform game in the Sonic the Hedgehog series, developed by Dimps and Sonic Team and published in Japan by Sega for the Game Boy Advance. No one actually forgot this awesome game chasing Hedgehog. In this particular series you can choose your character and start chasing  boss by completing different sets of challenges. Again joy your memories by playing Sonic Advance again and I hope you will win again.
Released on 6th December 1992 Final Fantasy V is a medieval-fantasy role-playing video game. It is developed and published by Square in 1992 as a part of the Final Fantasy series. This game was first appeared only in Japan on Nintendo's Super Famicom. This game begins as wanderer named Bartz is investigating a fallen meteor. As the game progresses he also face many characters. This final squeal is full of action so action lovers must play this game.
Released back on 22 may 1980 by Japanese video game developer TORU IWATANI.  One of the best GBA game I ever play. This game do not contain good set of graphics or sound quality but this one of the best game I ever played. This game is a blend of simplicity but it is really enjoying. Just save your character and collect coins on the way, complete  levels to progress.
Released back in April 2006 in Japan Mother 3 is a role playing video game in which Lucas is gifted by physical abilities. In this game Lucas try to save world from mysterious invaded army from corrupting and destroying the world. One of the best games which you can actually play and you should play.
Released back on September 2001, Advance wars is one of the best games for Game Boy Advance. Advance Wars is a strategical game in simple words it is tum-based Tactic game. This story involves Orange Star Army's efforts in battling the other countries' armies. SO guys it is actually a must play game make out some time to play this GBA game.
Metal Slug Advance is a run and gun Video game which is designed for GBA. It was created by SNK Playmore back in 2004 and it was their one of the best designed game. This particular game is a blend of excitement and speed.  In the beginning of the game survival training camp for new Peregrine Falcon recruits has just begun. In which you need to survive on an unnamed island and you got just limited supplies and weapons. Play the game to explore more.
Released back on 22nd April 2004 by NINTENDO is also one of the most popular series of character Mario. This game is basically a video game sports styled game in which you do a golf tour. This game was a super hit in Japan and then around the world. At the beginning of the game   you need to choose among two characters NEIL OR ELLA which stays as your character of play. You must play this set of GBA and must enjoy some golf tour.
Released back on 9 July 1981 DONKEY KONG is one of most popular ARCADE games you can ever play. This Donkey Kong character is highly professional and recognizable. Donkey Kong first made his appearance in 1981 as an Arcade game in which he faced our favorite character Mario.
Grand Theft Auto Advance is an action adventure game. Play as a local criminal, exploit the city rule the world as hell. In this particular series you have been chased by a local cops as you are exploiting the city and a prime suspect of a murder. This particular game needs a master mind! If you think you had then play the game once.
Released back on 21st November 1990 this edition of Mario is one of the best editions ever. Super Mario is so successful that it marked as 5th best selling fame of GBA.  After some time this edition is renamed as SUPER MARIO BROS 4. In this particular edition Mario enters the quest to save the dragon land from bowser. You will love to play this game and should play once.
RELEASED back on 16th September 2004 POKEMON EMERALD is a best role playing game for GBA in the Sequel of POKEMON Games. This game can also be called as an enhanced version of Pokemon Ruby and Sapphire.  In this particular game you will  play as an Pokemon Trainer and an Inhabitant of the town. This game is time worthy as it has many new Pokemon which can only be seen here. So guys you should try this game.
RELEASED back on 18 December 1987 is one of the best role playing game for GBA. A very interesting combat-style RPG with so many platforms and multiple sequels. The game would give you exceptional thrill till hours. So, install it and pick up the best heroes to form your team against your opponent and enjoy the most awesome game ever.
If you are a soccer fan then you must play this edition of FIFA and rejoice your Fan moment. Released back on 25th September 2006, this is one of the best sports game I ever play. In spite of having low graphics, this game was immensely popular among the fans of football games.
SO let me think! How can forgot this stunning series of NEED FOR SPEED by ELECTRONIC ARTS.  Released back on NOVEMBER 2004 but still many kids love to play this game. You can upgrade your car performance for better competition in different races. BEAT THEM ALL BE THE BEST.
RELEASED BACK ON 19th September  2005 Ultimate SPIDER-MAN based on single player video game mode. This particular came is a blend of technology and 3d comic. In this particular game you will experience different levels in which you need to survive till the end for glory.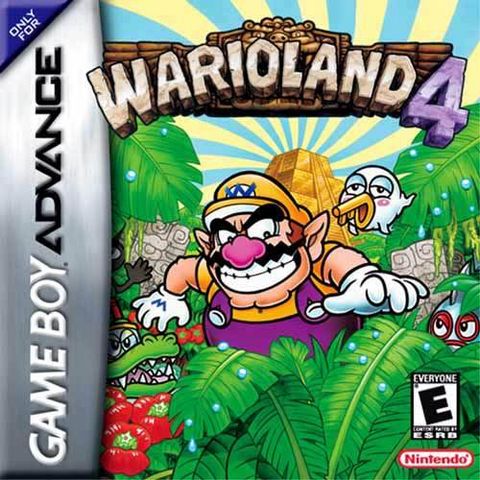 RELEASED back on 21st August 2001 2001 by NINTENDO is basically a platformer video game. This particular game consist of 20 level along with many mazes just to make this game a little interesting. A super GBA game with high-quality graphics and you would love to indulge in this solo player action game.
RELEASED BACK ON 17TH NOVEMBER 2001, Metroid is also considered as one of the best gba games ever made. METROID FUSION is actually a action packed game. This game is a blend of action and strategy building. SO I would recommend you to just try this game once.
RELEASED back on 29TH MARCH 2003 is one of the sequel of DRAGON MONSTER QUEST. The alluring fantasy of Dragon Quest is here to give you more fun and excitement. This is a Japanese version of the original Dragon Quest GBA game.
RELEASED BACK ON 2003 developed by KONAMI is one of the best  horror, Thriller game of GAME BOY ADVANCE. It is actually incredible to had gohatic adventure and to face the horrifying monsters. You should try the game once.
One of the very peaceful games presented for GAME BOY ADVANCE. A very peaceful game where you will find no action but it is a very fun loving and peaceful atmosphere. If you are a calm person and love to play peaceful games then this game is for you buddy.
JAMES BOND one of the best spy character we had ever witness. If you ever wished to be a spy and want to be a detective then you must play this particular game. This game will bring the best action out of you and also one of the best shooting game. It is a must play game and you should try it out.
A woundeful game with great graphics and a good gameplay. This game is actually based on 1992 Animated Disney film on the same name. Play the game for more adventure and fun. In this Particular game Aladdin needs to save his town and also to save his princess.
This game actually comes in top best 25 in GBA games. MORTAL COMBAT consist of good graphics and a very good game play. If you are a action lover than you will definitely love this game. So just go and you must try this awesome game out.
CONCLUSION.
So, readers, this was all about the best GBA games. I hope you will love these games and you will definitely play them as well. So guys if you have any suggestions then do mention it in the comments section below. Goodbye till then and we will be back soon.